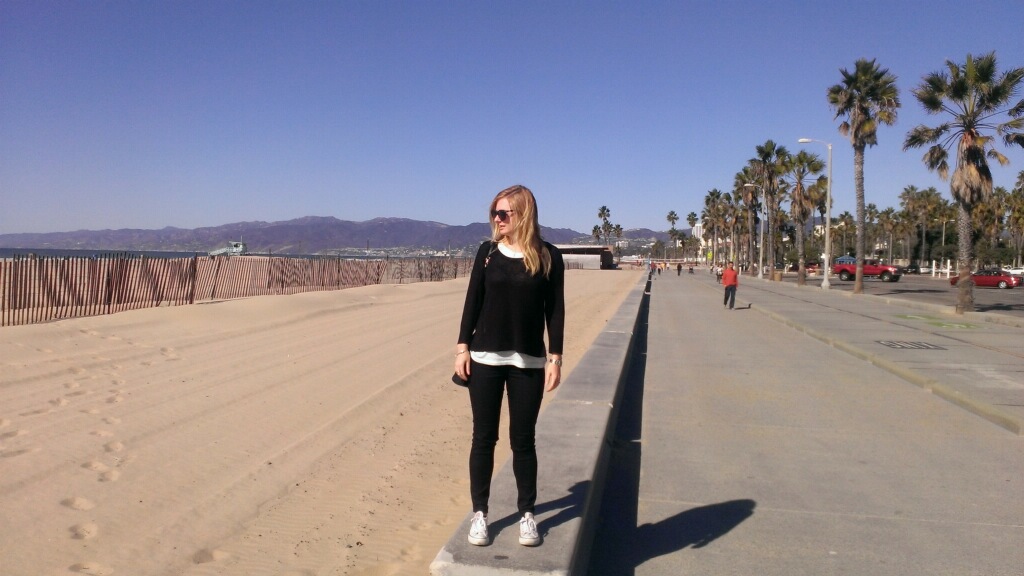 Hi / Hej / Hallo!
I'm delighted you stopped by.
Who am I?
I'm a mid-30s writer, travel enthusiast, and burgeoning home cook. I moved from the United States to Nuremberg, Germany in December 2015 with my husband, Johan. While I'm originally from Oregon, I spent about 13 years in South Carolina before moving abroad, so feel free to take your pick as to which state I'm "from."
How did we end up in Germany? Ah, it's a classic love story, a tale as old as time: Girl meets boy, boy is from Sweden and works for a German company while studying in the U.S., girl and boy bond over hoppy IPAs and a mutual appreciation for absurd internet humor, girl travels to Stockholm and Nuremberg with boy for a few years, girl and boy buy a house together in SC, boy's employer summons his return to Germany, girl has been clamoring for an opportunity to move abroad and wholeheartedly encourages this relocation, boy relents and the two cross the Atlantic and live happily ever after.
Or something like that, anyway.
I really love living in Bavaria (Franconia, if we're being specific). Nuremberg is a beautiful, mid-sized city with a rich history and a fantastic location in central-western Europe. I am, however, still working on my German skills. Deutsche Sprache, schwere Sprache...
I got a pretty late start on the whole international travel thing as I didn't actually leave the U.S. until I was 28. My first trip abroad was to Stockholm in late 2012 to spend Christmas with the family of the aforementioned guy who would become my husband. Since then, I've visited 26 countries and made this move to Germany, so things are looking up. I love to travel as often as possible, but the reality of budget and time constraints definitely means that I am not gallivanting around the globe every weekend. (Yet!)
Aside from going places, I also like to eat stuff. And cook it. (Or bake it.) I have a penchant for Scandinavian cheeses, particularly those of the Swedish persuasion. I love food and the experiences surrounding the preparation and enjoyment of something delicious. I love to learn about the role of cuisine in a culture, how food evolves over time, and how societal trends shape the things we eat. I'm not entirely sure how someone goes about obtaining the title of Food Historian for their professional lives, but I imagine that it is something I would like very much for myself. My Amazon 'saved for later' cart is always filled with cookbooks and food memoirs, and working with recipes from German-language cooking magazines is one of my favorite ways to practice the language.
While I've always enjoyed cooking and the general restaurant experience, it has only been over the past few years when I've realized that the part of the day I find myself the most excited for is when I retreat to the kitchen to start making dinner. I've worked primarily from home since making this move, and there's little question that the lack of commute and inherent schedule flexibility has contributed to furthering my interests in cooking. There's quite a bit more time to spend on such things when one is able to grocery shop or chop veggies or put on a sauce to simmer between work tasks!
Presently, I'm a freelance writer and project manager here in Germany. (If you're curious about other CV-esque details, I graduated from the University of South Carolina with a degree in European Studies, a minor in Advertising & Public Relations, and shitload of student loan debt. I've worked in both residential and commercial real estate, manufacturing project management, as well as business development and marketing.)
This website is a place for my travel and cooking endeavors, and an outlet for my exploration of cheeses from Nordic countries.
Want to work together?
Awesome. If you have a travel, food, or expat-related piece you'd like penned, or if you're otherwise interested in collaborating on a project, let's chat!
Here's my media kit, and here's my writing portfolio.
Email me anytime: summer@summerrylander.com
If you're interested in my consulting services for English-language lessons, editing, or translation, please click here.